This semi detached villa is wonderfully situated in the upper part of El Chaparral, and has breathtaking panoramic views to the sea. The house has a private garden leading to a full sized pool shared between this house and only one other. The property has a car port, 3 double bedrooms and 2 bathrooms, plus a large living dining room and kitchen leading to the covered terrace and garden. Houses with views like these hardly every come up for sale, please ask for an appointment to view before it's too late...
Gemenskapskostnader: € 2220 /Year
Basura Skatt: € 135 /Year
IBI avgifter: € 601 /Year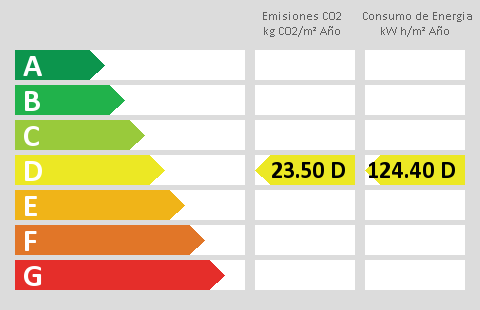 Fastighetshöjdpunkter
Referens
Pris
Lokalisering
Område
Land
Fastighets Typ
Sovrum
Badrum
Plot Size
306m2
Bostadsområde
137m2
Terrass
45m2
Liknande Egenskaper
El Chaparral
Radhus
Nyproduktion: Priser från € 400,000 till € 1,100,000. [Sovrum: 3 till 4] [Badrum: 2 till 3] [Inbyggd storlek: 118m2 till 158m2] Set in one o ...
El Chaparral
Lägenhet på mellanplan
This luxurious 3-bedroom, 2-bathroom apartment in Residencial Mediterráneo is located in an eminently touristy enclave full of all kinds of amenities ...
El Chaparral
Parhus
Mycket bra distribuerat och reformerat parhus. Detta hus är redo att flytta till, det är mycket fördelat i två nivåer med 3 sovrum och 3 badrum. Pla ...